The European-American & Asia Foreign Chamber of Commerce and Industry is an American organization whose mission is to support all types of companies of all sizes throughout the preparation and conduct of their affairs nationally and internationally.

OUR GOALS:

Promoting and developing private and public companies abroad
Develop Membership for Strong Representation in the Business Community
Ensure that the supply of services matches the needs of current and future members consistent with their business reality

OUR LOCATIONS:

We are present and active on four continents: United States of America, Europe, India and Morocco.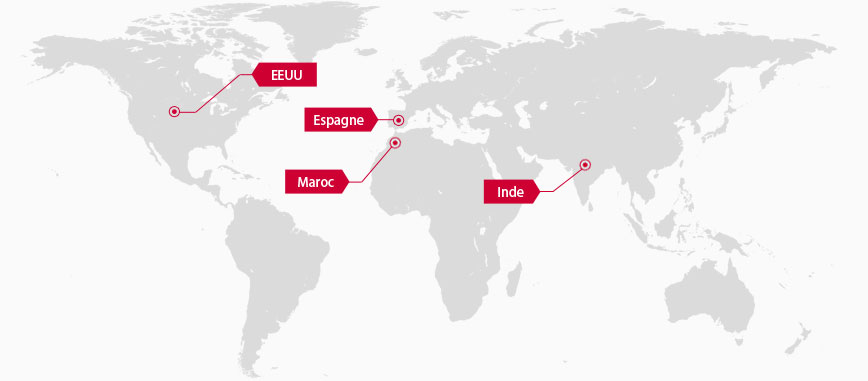 THE PRESIDENT'S WORD
Dear Members and Partners,
It is with great pleasure that I welcome you to the European-American & Asia Foreign Chamber of Commerce and Industry.
More than ever, the Chamber is listening to its members. That's why we want to hear from you. If you have any comments or suggestions about our website or our services, please let us know so that we can optimize our services.I would like to remind you that the mission of the Chamber of Commerce is simple: to gather, inform and defend its members. The Chamber is a leading economic player and a gathering place for the business community. Again this year, it will be active and very present to its members in order to defend them, represent them and above all, satisfy them in their commercial and economic needs. To this end, we have decided to focus on national and international development, to enable our members to develop new business opportunities.In closing, as President, I am very proud of what the Foreign Chamber of Commerce has accomplished, and I am confident that the next year will be even more prosperous.Together, we will work very hard to remain a dynamic and innovative Chamber of Commerce.
Looking forward to seeing you soon at one of our events.
R. PEREZ, Président 
THE PRESIDENT'S PATH:
2016 President of Chambre de Commerce Extérieure et d'Industrie Européenne – Américaine & Asie
2015 President de The Technological Institution of Electronic Commerce (INTEXOM)
2015 President of the World Wide Organization for Democratic Globalization & Human Rights, Inc.
2014 President of the European – American & Asia Foreign Chamber of Commerce and Industry
2014 Ambassador Plenipotentiary of the World Goverment
2014 Special Adviser to the Prime Minister of the Republic Guinea Bissau
2010 Vice President of the World Chambers of Commerce and Industry
2003 Secretary General of the Hispano-Gambian Chamber of Commerce (ECOWAS)
2004 Delegate of Tourism of the Republic of Gambia
1999 Diplomat of the Republic of Gambia
1998 Founder and Jurist of the JURIDITEX Legal Office